​Leading from the Front starts on 9 November
Our next program Leading from the Front is delivered in a series of 1-hour webinars over 6 weeks.
Designed for local government employees looking to bolster their foundational skills, this series equips leaders and aspiring leaders with the tools to elevate their leadership capabilities and lead confidently.
​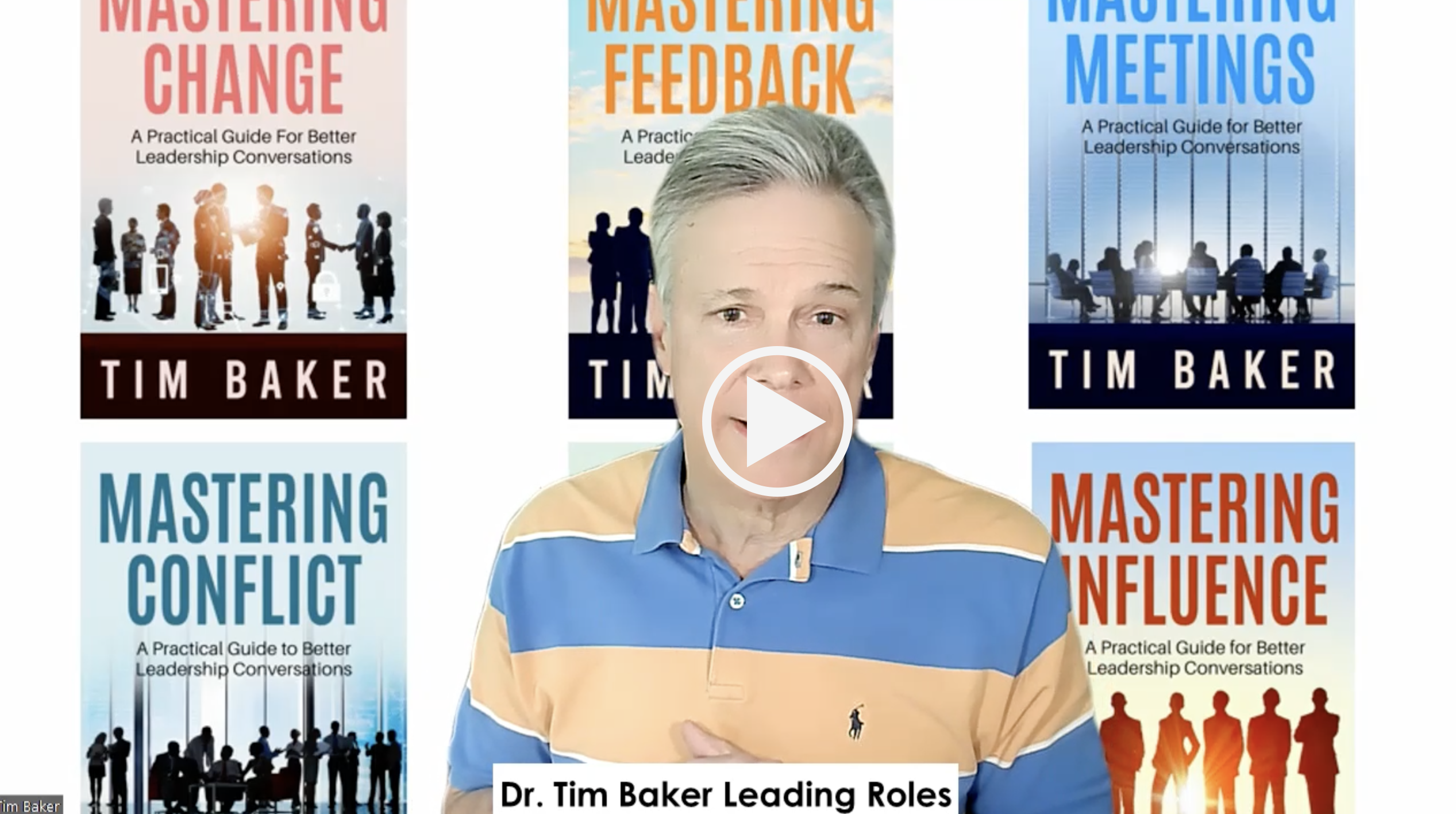 ​

​
Unit 1,
9 November 2023 - The ingredients of effective feedback
​

​
Unit 2,
16 November 2023 - Enhancing your personal influence
​

​
Unit 3,
23 November 2023 - Optimising team performance
​

​
Unit 4,
30 November 2023 - Getting the very best from people
​​
​
Unit 5,
7 December 2023 - Understanding people and their personalities
​

​
Unit 6,
14 December 2023 - Facilitating effective meetings
​
​
Cost $495 per person
Limited Spaces Available
​
For group registrations or if you are interested in Dr Tim running an in-house session with your council, please contact us via email: hr@leadingroles.com.au.
​
PRESENTER
Dr. Tim Baker, Executive Manager - Leading Potential
Leading Potential advisory services encompass Performance and Culture projects at all levels. We help your council cultivate a culture of excellence and offer generalist HR support. Leading Roles empowers your organisation for success.
In 2013, Tim was voted one of the 50 Most Talented Global Training & Development Leaders by the World HRD Congress. In a nutshell, Tim has conducted over 2,430 seminars, workshops and keynote addresses to over 45,000 people in 11 countries cross 21 industry groups.