​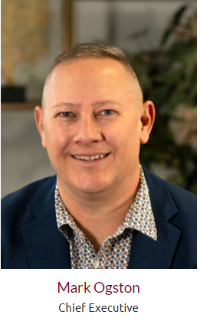 To our valued Council Clients,
At Leading Roles, we transform councils through high performing people, and while undertaking a recent business review and transformation of our own, we have had the opportunity reflect on our successes over the past 11 years of our service to councils. Our journey at Leading Roles has been nothing short of extraordinary. I am hugely proud of our team, who have delivered a phenomenal 93% placement rate for the roles we have been entrusted to fill.
This isn't about just placing any person in a role and hoping for the best - we understand the pivotal role senior executives in local government play in shaping the future of our communities, we deeply consider our clients' unique needs, and apply our expertise and industry specialist knowledge to their recruitment challenges. This expertise and knowledge, coupled with our dedication to integrity, has set us apart as a beacon of authenticity, performance and excellence in the recruitment industry serving local government.
Our success story is not just about placement numbers; it's about the trust and confidence you've placed in us. Our client and candidate satisfaction scores, at 4.5/5 and 4.9/5 respectively, reflect the exceptional service and dedication that define Leading Roles. We are not just recruiters; we are your partners, not just ensuring that every placement is a success, but also that you are entirely satisfied, and your organisation's reputation is enhanced.
A cornerstone of our success lies in the work of our executive search team, and our expertise in candidate engagement through strategic search function has been key to our achievements. Our search team have targeted and successfully placed executives who are not only leaders in their fields but have been transformative for our clients' organisations.
I am especially excited to share how our executive search expertise has enabled us to assist the City of Gold Coast to establish their new executive team. Despite receiving over 400 applications for these four new Executive General Manager positions, 11 of the 13 shortlisted candidates came from our executive search team's work, and all four applicants appointed to the new roles were people targeted and engaged by my team through the search process.
This accomplishment speaks to the absolute benefit of bringing our executive search team's capability to local government's hiring challenges, and the expertise and experience that the Leading Roles team brings to the table when we are entrusted to recruit for you.
As we move forward, I am absolutely grateful for the local governments who have partnered with us on Leading Roles' remarkable journey. Your trust has been our reward and the bedrock of our success, and as our business grows and changes, we also renew our commitment to delivering exceptional value to you, our partners.
Thank you for allowing Leading Roles to being an essential part of transforming your local government through high performing people.
Warm regards,
Mark Ogston Chief Executive Leading Roles