Heather Kelly
Director, Organisational Business Services
Cook Shire Council
​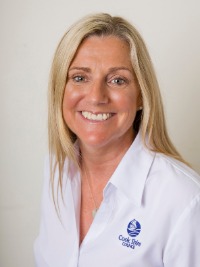 ​
What was your first job in Local Government and what approach did you take to land that role?
I have a passion for working with young people and having previously worked for government funded youth services in Victoria. I applied for a job as a Youth Development Officer with Gympie Regional Council. I was promoted into a co-ordinator role and then into management. My approach throughout this journey was to understand the diverse and complex nature of local government, to keep the customers' needs at the forefront and to work collaboratively across the organisation.

What do you like most about working in the Local Government sector?
Although local government is both diverse and complex, it offers opportunities for career growth and development. During my 14 years with Gympie Council, I was responsible for multi-million-dollar budgets, large diverse teams, valued for the contribution I made to the council and offered opportunities for formal study, self-development and personal growth. I believe deeply in the value of local government and its ability to have a direct impact on the community it serves.
What advice would you give to someone who is considering a career in Local Government?
When entering Local Government, be curious, learn, develop and say yes – good things will happen. I have always found local government supportive for those willing to work hard and seize opportunities when presented. I commenced work at Gympie Regional Council as a Youth Development Officer and left as an Acting Director with experience in project management, managing financial services, ICT, risk, customer service, libraries, events, community development and venues and facilities.

Mark Ogston, Principal Leading Roles, inspired me to apply for roles within local government. He was supportive and honest in his feedback and provided some really sound guidance on progressing my career.
What do you like most about your current role at Cook Shire Council as Director of Organisational Business Services?
It is very rewarding, I feel valued and my work is making a difference to my staff, the organisation and the community in general. My current role, as Director, Organisational Business Services, allows me to have influence at a strategic level, setting the direction of the council and developing systems and processes that improve outputs and the work experience of staff. I am constantly learning, meeting new people and increasing my depth of understanding of the community in which I live.
What has been your biggest achievement so far at Cook Shire Council?
Two weeks after I moved to the Cook Shire, COVID-19 came to town. As a remote indigenous community, Cook Shire was subjected to the federal biosecurity determination that effectively isolated the region from the rest of Queensland; including a vehicle check point on the main road into town and the alternate route blocked. This presented significant challenges over and above those experienced in the rest of the State. For example, residents needing to travel to Cairns for medical treatment or testing, were unable to return without isolating in Cairns for two weeks.

When a demanding situation such as this occurs, the community look to council for support, guidance and to answer their questions. Together, with the Executive Leadership Team, we guided our community through this challenging time, working to minimise social and economic impacts of the lock down. We re-deployed staff to ensure continuity of essential services and found meaningful work for all staff in a safe environment. We are seeing benefits of our work as businesses were able to stay afloat and are slowly returning to full capacity.
What do you like most about the local region?
The people are friendly, living is easy – no traffic lights and in fact no traffic in Cook Shire. We have a strong sense of community, positive relationships with our neighbouring indigenous communities and all the while we are surrounded by magnificent scenery.
What advice would you give to your younger self?
I would tell my younger self she is doing ok and encourage her to be bold and brave, ask questions and continue to say yes. Sometimes you need to take a chance, ask for opportunities and work hard to make them successful. I have worked this out – it just took a while!