Developing a High Performing Team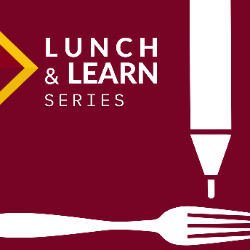 For Team Leaders
​
Join Dr Tim Baker from Leading Roles as part of our Lunch & Learn Program to learn about developing a High Performing Team.
This program is designed for Team Leaders who are interested in taking their team to the next level of performance.
What are the eight characteristics of high performing teams? How can leaders' impact on these areas? This session looks at some practical and easy to implement tools for team leaders to improve the performance of the their team.
This series commences on 21 September 2023.
​Please For group registrations or to if you are interested in Dr Tim running an in-house session with your council please contact us via email: hr@leadingroles.com.au.
Once you have registered you will be redirected to our payment page. Following this we will be in touch to provide you with the links to the webinars.​
The cost for the 6 sessions is $495 incuding GST (10% discount for groups of 10 or more).
Register for the Lunch & Learn Series:
Developing a High Performing Team
Registrations close on Tuesday 19 September.
​
​
Program Overview
Unit 1

Characteristics of a High Performing Team

What are the eight characteristics of high performing teams? How can leaders' impact on these eight areas? This session looks at some practical and easy to implement tools for team leaders to improve the performance of their team.

Thursday 21 September @11am AEST

Unit 2

The Four Stages of Team Development

All teams go through predictable and unavoidable stages of development. These stages are backed up by research into teams across all industry groups. What are these stages? What can you as a team leader do to make an easier transition into each stage? This session considers some practical advice for accelerate the team's development and maturity.

Thursday 28 September @11am AEST

Unit 3

Tools for Leading Teams

To be an effective lead a team, the leader needs to be versatile in their style and approach. Sometimes they need to be directive and at other times very collaborative. This session considers how and when to lead using different styles and approaches for maximum effect.

Thursday 5 October @11am AEST

Unit 4

The Roles People Play in Teams

People play roles when they are working in teams. If these roles can be identified and used, the team can benefit greatly. What roles do your team members play? And how can you identify and use these roles for the team's benefit? This session considers eight roles and how they can contribute to the team's performance.

Thursday 12 October @11am AEST

Unit 5

Managing Team Conflict and Negotiations

There are five ways to manage conflict and negotiation. Each of us has a preferred way and we may overuse this style. You will complete a diagnostic tool to better understand the way you prefer to negotiate and deal with conflict.

Thursday 19 October @11am AEST

Unit 6

Developing Team Culture

There are five ways to manage conflict and negotiation. Each of us has a preferred way and we may overuse this style. You will complete a diagnostic tool to better understand the way you prefer to negotiate and deal with conflict.

Thursday 26 October @11am AEST
​